My Top 5 Songs This Week!
July 25, 2014
This week, I've had quite a few songs stuck in my head. I thought I would share them with you. I've been listening to the radio a lot this week, so all these songs are mainstream.

1. Lovers on the Sun - David Guetta ft. Sam Martin
I first heard this song on the radio a couple of weeks back. I found myself bobbing my head along to it, then tapping my foot, then eventually downloading the song!
I honestly can't not listen to this song every day. It is my favorite to listen to as I'm walking to work. In fact, it's the only song I get through completely, as it only takes me one and a half songs to get to work.
Does anyone else time their journeys in songs? No?
Sam Martin has such a good voice, which is the main reason I love this song. I don't ever listen to David Guetta, so this song is such a change!
You can watch the lyric video here.
2. Here We Go - Lower Than Atlantis
I CANNOT EXPLAIN HOW MUCH I LOVE THIS SONG RIGHT NOW.
Again, this is an artist I haven't ever thought to listen to. But, once it plays on the radio a few times, I am totally hooked.
Vocalist Mike Duce has suuuuuuch a great voice in this song. I really want to learn the drums to this song. And the guitar. And the bass. And the vocals.
It's so catchy, and addictive and just amazing!!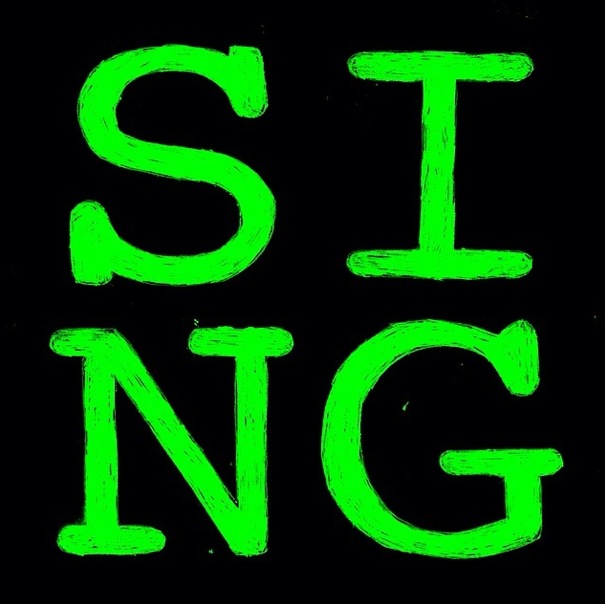 Contrary to the last two songs, I've listened to Ed Sheeran before :P
I swear everyone likes Ed Sheeran, though?
This song's video is pretty funny as we follow little puppet Ed :')
The song is catchy also, and I love Ed's voice. And the guitar. And the... everything...
But I don't know why Pharrell is even there... Just says "Sing" and "Louder"... Why are you there?!
Anywho... you can listen to the song over here!
4. By The Way - Red Hot Chili Peppers
Any Chili's fans out there?
Who remembers this song?! It's all the way from 2002!
I love how the bass plays out during the rap Anthony does. And the video is my favorite part :P
The chorus is super catchy too!
Watch the super awesome video here!
5. The Adventures of Rain Dance Maggie - Red Hot Chili Peppers
Another Chili's song? Yes please.
The bass to this song is simply woooonderful.
And I really want to learn the drums!
The music video makes me so jealous. People randomly going about their day, when they look up. And who should be up on the balcony? Red Hot Chili Peppers! Why does this not happen to me?!
Take a look at the video here!
Do you guys know who Rain Dance Maggie is? I have some ideas....
Well, thanks for getting through this post.
I'll see you in the next one!